Draft Full Paper Due:
March 15, 2023
Notification of Draft Paper Acceptance:
April 15, 2023
Final Manuscript Due:
April 30, 2023
Author Registration Deadline:
April 30, 2023
Conference Dates:

May 26-28, 2023
2023 2nd International Conference on Image Processing and Media Computing (ICIPMC 2023) which is co-sponsored by Northwest University and Shaanxi Society of Image and Graphics, supported by Northwestern Polytechnical University and Shaanxi Computer Society will take place in Xi'an, China during May 26-28, 2023.
ICIPMC 2023 aims to bring together leading academic scientists, researchers and research scholars to exchange and share their experiences and research results in the field of Image Processing and Media Computing.
This conference will feature world-class keynote speakers, invited speakers, industry and academic workshops, parallel sessions, and academic visit to labs. Leading researchers and industry experts from around the globe are invited to submit high-quality original research and technical contributions and present it in oral sessions or poster sessions.

ICIPMC 2022 papers published in ICIPMC 2022 Conference Proceedings (ISBN: 978-1-6654-6872-5), which were archived in
IEEE Xplore
, and indexed by
Ei Compendex
and
Scopus
.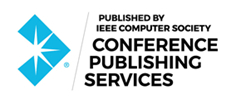 The papers will be peer-reviewed by 2-3 Technical Committee members or reviewers in the related fields. All accepted (Registered & Presented) papers of ICIPMC 2023 will be published into IEEE CPS International Conference Proceedings, which will be submitted for including into IEEE Xplore, and submitted for indexing by Ei Compendex and Scopus.
Authors are encouraged to submit original and previously unpublished papers. The submitted papers must not be previously published or accepted for publication elsewhere. English is the official language.
Kindly notice that if you are planning to make presentation only, you do not need to submit the full papers, and you can submit the abstract directly.
Best Paper Award
The Conference Committee will select 2 best papers among all accepted papers to grant Best Paper Award. The result will be announced at the dinner banquet on May 27, 2023.
Best Presentation Award
One Best Oral or Poster Presentation will be selected from the session, and the Best Award will be announced at the end of session.
Call for Audience


You are invited to register as the listener to participate in ICIPMC 2023 to attend the full schedule, without publication and presentation. The registration can be finished by the online registration system (Click).